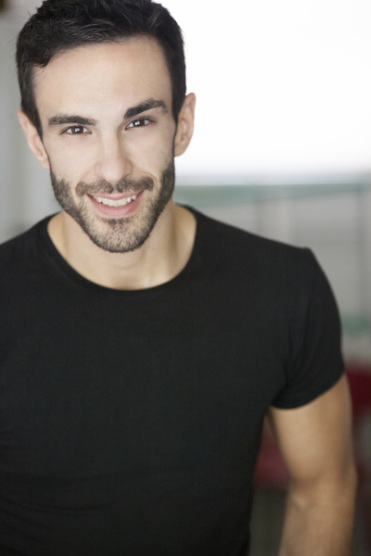 The official website for actor, model and teaching artist
Peter Andrew Danzig.
For updates, follow me on
Facebook
and
Twitter
For booking information please contact Plaza 7 Talent @
610.337.2693
.
Please scroll down for updates!
---
News and Updates
---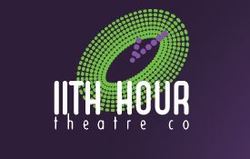 Peter will be choreographing 11th Hour Theatre Company's next mainstage production,
Lizzie
.
"Lizzie Borden took an axe, gave her mother forty whacks…" August, 1892 – a young woman commits an unspeakable crime. She is brought to trial, but with no witnesses and scant evidence, how could a jury possibly believe her capable of such violence? In this rock retelling of the infamous Lizzie Borden story, four fierce actresses bring you the legend as you've never heard it before!"
For additional information and tickets please visit the website
HERE
!
music by
Steven Cheslik-Demeyer & Alan Stevens Hewitt
lyrics by
Steven Cheslik-Demeyer & Tim Maner
book by
Tim Maner
directed by
Kate GalvinJanuary 12-29, 2017
Playing at
Christ Church Neighborhood House
---
---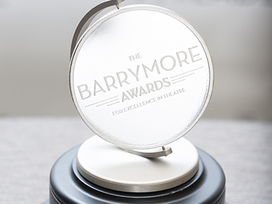 Peter Andrew Danzig collaborated through Theatrical Trainer on Simpatico Theatre Project's
The It Girl
and was nominated, along with his collaborators for the prestigious Barrymore Award in Excellence for Outstanding Choreography/Movement for the 2015/2016 season. He is extremely humbled and honored to be nominated among so many peers that he admires.
Additional information can be found
here
.
---
---
Peter will be performing the role of Thomas in

Venus in Fur

with B Sharp Productions in June. The dates are June

17, 18, 19, 24, 25, 26. For more information and tickets please visit http://www.bsharpprod.com/#!blank/ksoqh.

Playwright Thomas Novachek is at a loss. There are simply no actresses talented enough to play his leading lady. Then in walks Vanda, a mysterious siren with the uncanny ability to inhabit his character. All bets are off when the audition quickly escalates into a seductive power play. With loads of cheek and a hint of the erotic, Venus in Fur keeps you on the edge of your seat as you question "who is really in charge here?"
---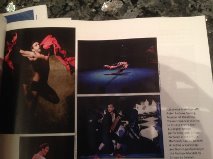 ---
---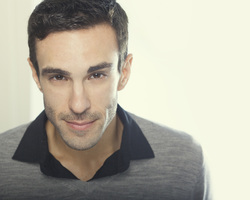 Peter will be performing with Philadelphia Theatre Workshop for their staged reading of Kathy Anderson's Bull.

Performances:

January 24th, 3PM, The Playground at the Adrienne

January 25th, 7PM, William Way Center





---
---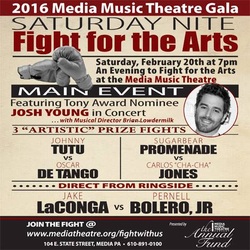 The Media Theatre
Fight For The Arts! We have our annual fundraising Gala on Feb. 20, featuring three choreographed bouts from
Peter Andrew Danzig
and the wonderful talents of Josh Young in Concert!
As Elton said years ago: SATURDAY NIGHT'S ALRIGHT FOR FIGHTING!
Sponsorships available.
Individual tickets available at $55 now until Jan. 31....and then the price goes up, so get them now!
#Saturdaynitesalrightforfightin
---
---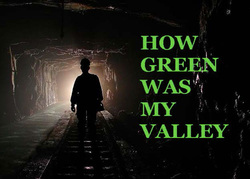 Peter will be performing the role of Cyfartha in Main Street Musicals production of
How Green Was My Valley
. Music by Roger Ames Book and Lyrics by Elizabeth Bassine. Based on a novel by Richard Llewellyn. Directed by David Ingram. Musical direction by Christopher Ertlet. January 16th and 17th, 1PM.
For more information visit:
http://www.mainstreetmusicals.org/
---
---
---
---
---
Archives:


September through December 2015:
Peter was the featured model for
Lew & Huey Watches.
Peter performed the role of Matt in Random Act's of Theater's production of Altar Call in Philadelphia.

Peter served as the choreographer and movement coach for Luna Theater Company's production of
Animal Farm
. His program notes:
Animal Farm. Where do we go from here? That was the underlying question at the start of the creative process for this production. Practical or imbalanced? Morpheus or literal? Contract or not-to-contract? It's nothing short of spectacular to gather 6 incredible women and watch them slowly deconstruct the very facets of their own kinesiology; to learn what their bodies are capable of through careful dramaturgy of self. To say tha
t plyometrics, conditioning and viewpoints are building blocks is an understatement, we have approached each moment, each animalistic instinct-base or interpreted- and morphed them to tell a story. A physical landscape of society, literally through animal instinct, dance and movement. To tell this story, we ventured into ourselves, tirelessly exploring ways in which shaping negative space through our extremities can showcase weight and size, mass and motion and most of all, multi-planar dynamic movement- and yet, allow actor instinct to drive these shapes, to give them breath and bring them to life. Do we need to see a literal pig on-stage to understand the tenants of the text and to believe the reality and gruesome severity of this farm; this savage place? No. This place is our place, their bodies are a reflection of ours. All we need is an invitation, an invitation to push through the conventions of physical theater as we know them and look around; animalism is all around us. It's how we walk through the farm that counts. Walk with us…
Theatrical Trainer
, Movement Coaching and Choreography
May through August 2015:
Peter has just finished the second leg of the children's production Pinocchio with Storybook Musical Theater.
This coming October Peter will be performing the role of Matt in Random Acts of Theater's and the Liberty Education Fund's production of ALTER CALL by Melissa McBain. Ticket's can be purchased at altercall.brownpapertickets.com.
Peter will be choreographing and movement coaching Luna Theater Company's all-female production of Animal Farm this coming October. For tickets and information visit www.lunatheater.org.
This fall, Peter's company
Theatrical Trainer
will begin workshops offered to the Philadelphia community creating a bridge between exercise science and theater! Look to
www.theatricaltrainer.com
for updates!
January through May 2015:
It has been quite a busy few months for Peter. He founded Theatrical Trainer and has been running workshops for companies such as EgoPo Classic Theater, Shannandoh Center for the Arts (cast of Gypsy), Arden Theater (Fitness workshops) and has been conditioning Philadelphia's finest artists for roles. In addition, Peter has been a teaching artist for Enchantment Theater Company, Arden Theater and Philadelphia Young Playwrights finishing his residencies in June. Simultaneously, Peter has been performing the roles of Petrisi and Candito with Storybook Music Theater's production of Pinocchio (tour on hiatus till July). In addition, Peter finished a wonderful run of the dance piece, Little Glow Peep with ArcheDream for Humankind.

February 2015:
Peter served as a judge for the National Endowment for the Arts/ PAEP/ PA Council for the Arts Poetry Out Loud Competition. He was honored to prompt and witness the artistry of today's youth!

January 2015:
Peter is now a company member with ArchDream for Humankind.

Peter launched Theatrical Trainer, a theatrical conditioning and In-Home Personal Training company located in Center City, Philadelphia. Theatrical Trainer's staff are both educated in theatrical practice, many performing artists themselves, as well as certified and insured fitness professionals.


Peter led a professional development seminar for the Pennsylvania Arts in Education Partnership on best business practice and developing a teaching philosophy.

December 2014:
Peter will be performing this coming May with Storybook Music Theater in their production of Pinocchio.

Peter filmed on the television show, FOREVER.

Peter is a teaching artist with the Arden for All Program as part of the Arden Theater in Philadelphia.

Peter is a teaching artist with Philadelphia Young Playwrights.

November 2014:
Peter will be moderating the SAG-AFTRA event, Before and After the Audition: An Industry Panel Discussion. The event
will take place on Friday, November 7th from 4PM to 6PM.

Peter recently modeled for Marriott Suites new national ad campaign!

In late December, Peter will unveil the details of his new company, THEATRICAL TRAINER! Check back for details!

Peter will deliver professional development workshops for teaching artists in collaboration with the Philadelphia Arts in Education Partnership.

October 2014:
Peter recently completed a tour with Enchantment Theater Company performing the principal role of the Fisherman in the Fisherman and the Flounder.

Peter is an instructor for Dancing with the Students. Information can be found here!

Peter participated in the Philadelphia Young Playwrights workshop on playwriting tactics for elementary education!

September 2014:
Peter recently performed a guest spot on the television show, Blue Bloods.

Peter performed with Tribe of Fools as Jules in Two Street: A Tale of Two Star Crossed Mummers. The production was sold out in the 2014 Philadelphia Fringe Festival and was featured in Philadelphia Magazine.

May 2014:
Peter graduated from Villanova University with a Masters in Theater. He served for two years as their resident Acting Scholar, a full scholarship awarded annually to a student with an acting emphasis study in the program. He's thrilled and excited for the opportunities ahead!



(c) Peterandrewdanzig.com