Biography and Resume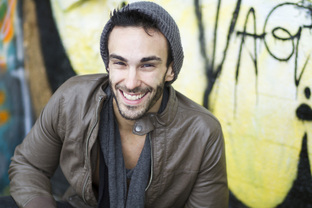 "Life's like a play; it's not the length, but the excellence of the acting that matters."-Seneca

Peter was born in Brooklyn, New York, surrounded constantly by art and creativity. The son of a painter, He's always been able to find inspiration through art, home always as the place that began. As a child, he found an affinity for music and dance and his parents supported his interest with voice lessons, music lessons, dance and art classes. During high school, his parents relocated to Bangor, Pennsylvania, where he competed in regional and national vocal competitions, performed in regional theaters and studied dance at the Notora School of Dance and Acting. Peter later studied at Image International, acquiring his certification in runway modeling and began editorial print work.

Peter acquired his B.A. in Theater Arts with a focus on Acting through Temple University in Philadelphia, Pennsylvania. Shortly after graduation, he began working regionally as an actor and vocalist, headlining his own cabaret performances (Dirty Pop, Reflections and Renditions, and An Evening at the Tin Angel with Peter Andrew Danzig) and performing in the many regional houses of Philadelphia. In addition, he began his foray into television appearing on One Life to Live, PAN AM and others, soon becoming a member of SAG and AFTRA. Shortly after he joined the Actors Equity Association. He soon obtained his Arts Management Certificate from University of Massachusetts, Amherst while working for the President's Office at the University of the Arts. That same year he performed at the Kimmel Center for the Performing Arts, opening for Stephen Sondheim.

In 2012, Peter was awarded a full scholarship to Villanova University as their Acting Scholar, where he went on to attain his M.A. in Theater with a focus on Acting, Directing and Dramaturgy. While in graduate school, he realized his passion for theater education, fight choreography and physical theater practice and began to develop his company THEATRICAL TRAINER, a movement and conditioning company for actors, dancers and acrobats, preparing them for the intensity and difficulties of specific roles and productions.

Currently, Peter is continuing to develop THEATRICAL TRAINER, performing regionally in Philadelphia and New York and has since appeared in television and film. In addition, Peter continues to privately coach actors and artists, runs professional development workshops for actors, works as a teaching artist for various companies and serves on multiple SAG-AFTRA committees.

When not performing, Peter enjoys hiking, circus arts, biking, illustration, comic art and animation!

To download Peter's acting resume or teaching artist CV, please see links below.
---